FINAL NOMINATION DEADLINE: Nominate your products by Friday 3rd February 2023.
Click here to see the full category guide information.
Best Ready to Eat Product – Entry Form
To qualify for entry, each product MUST be accompanied by a fully completed entry form and MUST be delivered to the competition with the relevant product. NB Entries that are not submitted to these requirements will be disqualified.
Product Delivery for Judging
Your entry (entries) should be delivered on Tuesday 7th February 2023 between 9am – 5pm. Ensure these are marked for the attention of Sharon Yandell, Food Management Today Industry Awards, Regional Food Academy, Harper Adams University, Edgmond, Newport, Shropshire TF10 8NB.
Judging for the Awards will be held in the kitchens of the Regional Food Academy, Harper Adams University on Wednesday 8th & Thursday 9th February 2023.
You must attach a label with the correct product code to each of your products, this will ensure that the correct product is judged against the entry form. This unique product entry code will be generated in an email once you have nominated your product.
Time left to vote and nominate your products...
Become an Awards partner!
Contact Michelle Ingerfield to find out more.
Call 01908 613323
Read the Awards Brochure
See the FMT Food Industry Awards brochure.
Important Notice Covid-19 / Government Rulings: The organisers have set up facilities to judge all products which are entered and delivered by participants to the Harper Adams University test kitchens location. However, we take no responsibility should the judging not take place at the venue or on the dates publicised, should any circumstances outside of our control mean the facilities are not available or withdrawn, or if any rulings by Government prevent the judging and assembly from going ahead.
A special thanks to our 2023 Awards partners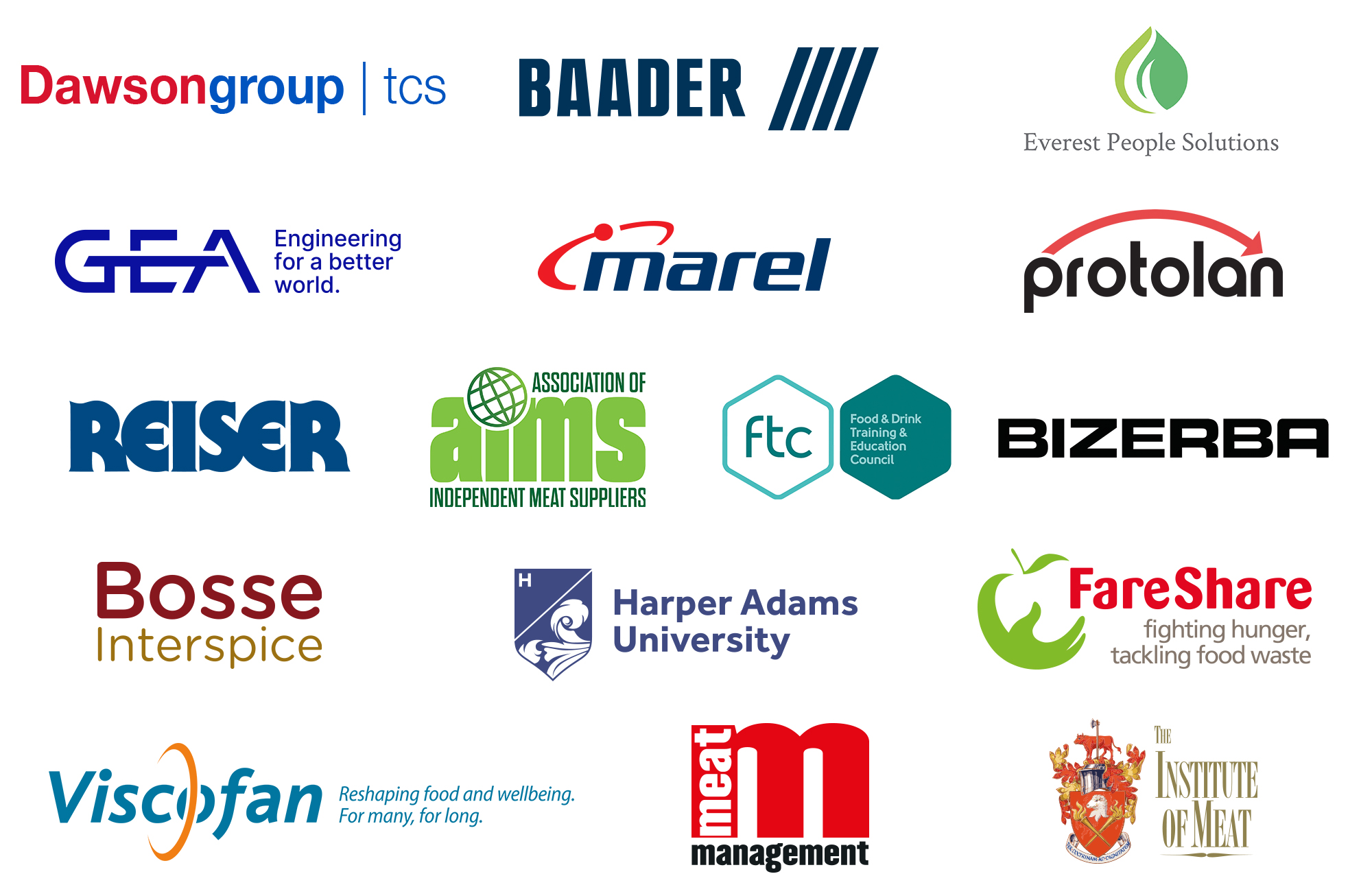 Event date is subject to any ongoing Government rulings on public assembly and therefore the organisers reserve the right to make appropriate changes if required affecting the date or venue at their absolute discretion.