The FMT Food Industry Awards 2022 will recognise the finest across the food processing and manufacturing sectors, plus a range of other categories at a black-tie ceremony and dinner held at the Royal Lancaster Hotel, London, on 25th May 2022.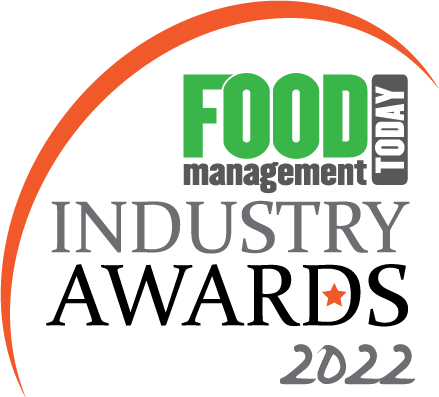 After holding a virtual ceremony online in 2021, next year the FMT Food Industry Awards will make a welcome return to an in-person event. Hosted at the Royal Lancaster Hotel in London, the 2022 awards ceremony will be the highlight of the season for the food processing and manufacturing industries.
'Best New Product Development' recognises excellence in product innovation, and so it is no wonder why it is among the most sought-after titles being presented at the awards. Previous winners in this category include candidates from a range of backgrounds and expertise.
We take a look back at two previous winners of the Best New Product Development Award category to find out what it means to go 'above and beyond' in creating an excellent food product.
2021 Winner: Gelato Lusso Amarena Cherry Ripple Fat Free Frozen Yoghurt by Suncream Ice Cream
Suncream Ice Cream's Amarena Cherry Yoghurt is a fat free yoghurt ice cream, packed full of sour cherry pieces and sweet and sour amarena cherry ripple. Topped with more ripple and more scatters of sour cherry pieces, it offers a healthier dessert option for all consumers and contains no artificial colours or flavours.
Part of the artisanal Gelato Lusso luxury ice cream range, this precision robot filled and hand dressed ice cream is a contemporary take on a traditional flavour and is a great addition to any ice cream display cabinet or dessert menu. Backed by the Gelato Lusso branding, Suncream Ice Cream is a worthy winner of the Best New Product Development Award 2021 as it has produced a product that really stands out from the crowd.
Commenting on the company's win, Rebecca Manfredi, managing director at Suncream Dairies Ltd, said: "We're delighted that our new Amarena Cherry Yoghurt ice cream has been recognised by the judges at the Food Management Today awards in the Best New Product Development category. Not only that but we are finalists in two other categories as well! It's been a tough year for many of us, so it is a real tonic to our team, whose tireless work and dedication is fundamental to everything we do."
2020 Winner: Nurish Chicken Tikka Filled Bakes by Peter's Food Service
The Nurish Chicken Tikka Filled Bake is one of 900 products produced by Peter's Food Service, and consists of pieces of chicken cooked with tomatoes and spices, wrapped in a turmeric baked bread crust. Peter's Food Service began back in 1950s with 'Thomas Pies', a small pie manufacturer in Merthyr Tydfil that provided sausage rolls, pies and pasties to the Welsh valleys. By 1976, it was able to move to its existing home in Caerphilly, just outside Cardiff, as Peter's.
Today, Peter's boasts ten distribution centres around the country, supplying fast food outlets, fish bars, restaurants, cafes, sandwich shops, independent retailers, schools, hospitals and hotels serving 13,500 customers annually. Peter's Food Group produces over 3 million pastries every week for some of the country's largest supermarkets and foodservice customers.
Simon Waite, group culinary innovation director of Peter's Food Service Ltd, said at the time: "When we heard the news that we had won this award for our new brand, the teams were amazed. You could really feel the excitement and energy across our business in all of our people. This award is thanks to fantastic courage and teamwork in creating inspirational product innovation – well done."
Nominate your products for entry now click here. To vote or for more information on the awards, visit foodmanagement.today/awards. The final deadline for voting and nominations is Friday 21st January 2022.
A big thank you to the 2022 Food Industry Awards partners:
For details of how to become a partner call Michelle Ingerfield on 01908 613323 or email michelle.I@yandellmedia.com
Event date is subject to ongoing Government rulings on public assembly and therefore the organisers reserve the right to make appropriate changes if required affecting the date or venue at their absolute discretion.