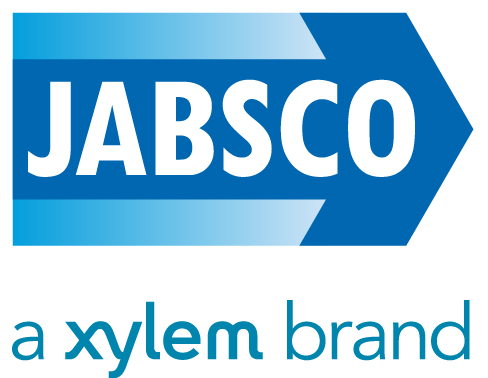 SPONSORED CONTENT:
Pumps, valves and heat exchangers supplier Xylem explains why its Jabsco brand offers products of choice in controlled flow and pump engineering.
As the market leader in controlled flow pumping technology, Jabsco brings the highest level of reliability and precision to food processing applications. From pure water to thick liquids and solids, the Jabsco line of sanitary flexible impeller pumps ensures food integrity during processing and enables superior operational performance.
Thanks to their simplified engineering and operation, Jabsco pumps make routine maintenance easy. And with our technical expertise to solve any controlled flow challenge – backed by Xylem's globally optimized supply chain – we help food processors and OEMs drive innovation, grow market share and meet the needs of end users.
At Xylem, we're a global team unified by a common purpose: using advanced technology to solve the world's water and fluid challenges. In more than 150 countries, we have strong, long-standing relationships with customers who know us for our powerful combination of leading product brands and applications expertise.
Jabsco's products are defined by three key characteristics:
Simple – Thanks to its simplified engineering and operation, the Jabsco Flexible Impeller Pump makes routine maintenance easy. All components can be quickly replaced, including the high-quality Jabsco impeller.
Versatile – The Jabsco Flexible Impeller Pump can be used for a wide range of both simple and complex transfer applications, including viscous fluids and solids.
Robust – Across the world, the Jabsco Flexible Impeller Pump has a reputation as a hard-working, long-lasting pump that can handle the demands of any high-volume application.
Learn more about the Jabsco Flexible Impeller Pump here.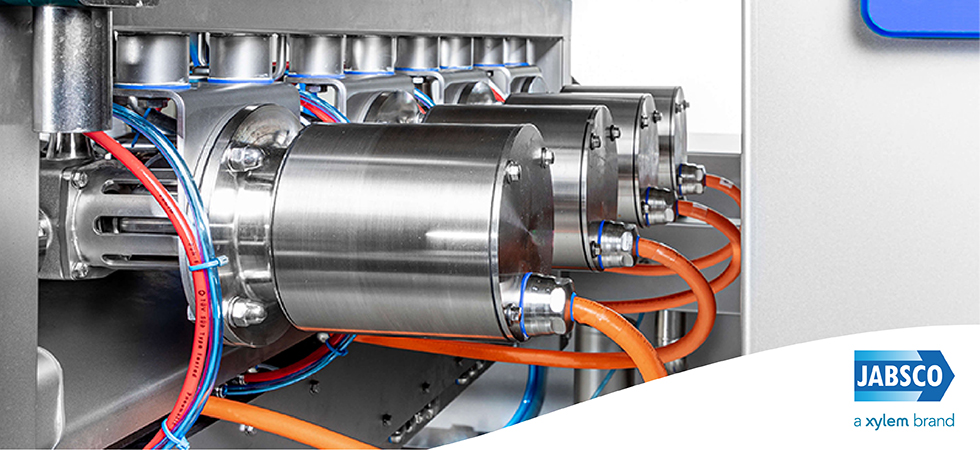 Case study: the world's first adaptive pizza sauce depositing machine
To help food producers respond to consumer demand for supply smaller, irregularly shaped pizzas, FoodJet developed the MDL pizza sauce depositor – a high-capacity machine that eliminates the need for manual labor in sauce depositing.
As pizza bases are sent to the depositor, the precise contours of each base are captured by a line scanner before the pizzas pass underneath the depositor heads. Hundreds of nozzles print the sauce accurately on the bases, ensuring a precise shape and weight get deposited.
In designing the pizza sauce depositor machine, FoodJet required an efficient, reliable hygienic pumping solution that could deliver a reproducible amount of sauce per revolution while remaining resistant to the active ingredients in sauces and cleaning agents, so they chose Jabsco – the only pump provider in the world to offer food-safe products that meet regional standards on a global scale.
Read the Case study here.
For more information, contact:
Xylem Inc.
17942 Cowan
Irvine, CA 92614
(949) 608-3900
Website: Xylem.com