The new campaign is underway for 2023 to find the Meat Businesswoman of the Year and offers the opportunity for companies and individuals across the industry to nominate candidates.
Following the outstanding success of last year's Women In Meat Industry Awards, this is your chance to propose those special people that you consider to be outstanding and worthy of recognition.
The annual Awards is the biggest and most important initiative which recognise the growing and significant contributions that women make across the meat sector.
All category winners will be revealed at the 5-star ceremony and dinner, which this year has been expanded and will take place at the Royal Lancaster Hotel in London on 17th November.
The coveted overall Meat Businesswoman of the Year recipient is chosen from one of the category winners by a judging panel and recent winners of this top award are:
2018: Lisa Hand – Dunbia
2019: Lucianne Allen – Aubrey Allen
2020: Margaret Boanas – IMTA
2021: Lindsay Murphy – Booker
2022: Michelle Low – Morrisons Manufacturing / Woodhead Bros
"Women make a huge and critical contribution to the success of the UK meat industry and recognising this is what our awards are all about," explained event manager, Sharon Yandell.
"The nomination process is quickly followed with voting and both aspects of the process are made online, so it couldn't be easier," she continued, "we are really excited about finding our finalists and winners once again this year.
Voting in previous years has been phenomenal and continues to grow, and organisers anticipate that nominations and votes will once again be very substantial this year.
Categories for 2023 are as follows:
Meat Businesswoman Award – Foodservice (Catering Butchery)
Meat Businesswoman Award – Manufacturing/Processing
Meat Businesswoman Award – Craft Butchery
Meat Businesswoman Award – Poultry
Meat Businesswoman Award – Trade Body
Meat Businesswoman Award – Wholesaling
Meat Businesswoman Award – Multiple Retailing
Meat Businesswoman Award – Independent Retailing
Meat Businesswoman Award – Industry Supplier
Meat Businesswoman Award – Training & Education
The Rising Star Award
Meat Businesswoman of the Year Award
Sharon Yandell concluded: "I hope readers will nominate their choices for 2023 without delay. If you have a colleague, manager, supplier chief executive, butcher or anyone you'd like to see acknowledged for their contribution then nominate them now."
To nominate go to: www.womeninmeatawards.com
Table bookings for the Awards ceremony on 17th November can be made by clicking here.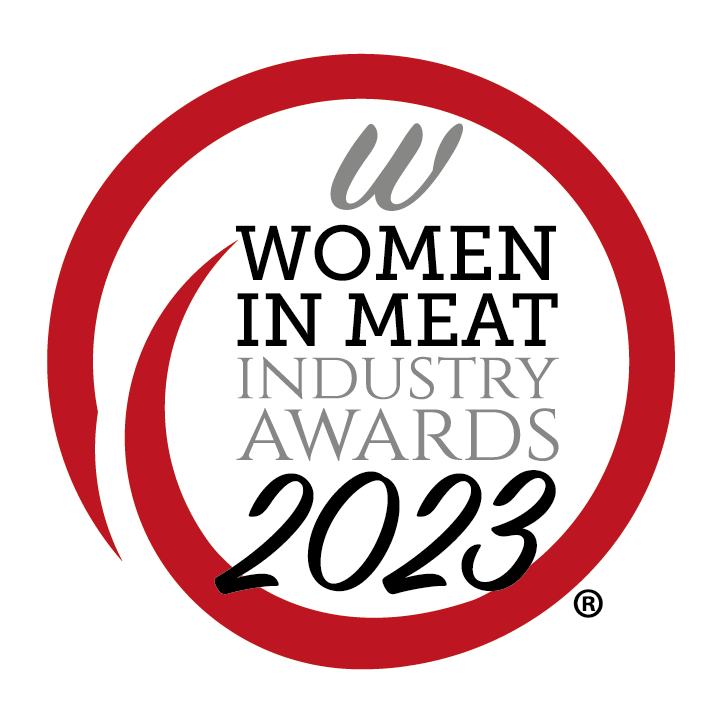 The 2023 Women In Meat Industry Awards Partners: