The winners of the 2023 FMT Food Industry Awards were announced on Tuesday evening 6th June at a black-tie dinner and ceremony hosted by entertainer and magician Pete Firman, held at the 5-star Royal Lancaster Hotel, London.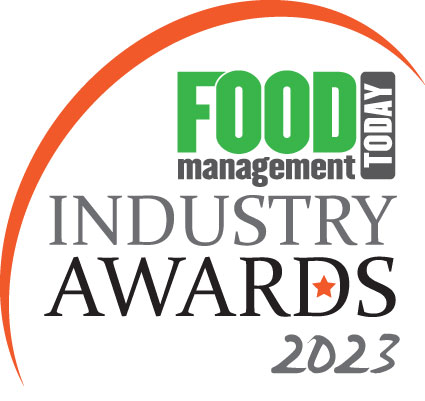 The annual Food Awards champion innovation, service and great products from different sectors of food production, manufacturing and retailing, rewarding organisations, products and suppliers across 16 different categories.
Guests celebrated the industry in style at a ceremony held in one of Europe's leading events venues, the Royal Lancaster Hotel.
The prestigious award of Food Industry Champion of the Year went to Minette Batters, president of the National Farmers' Union (NFU). Batters was recognised for her unfaltering leadership and dedication to the British food and farming sectors, particularly amid some of the most challenging circumstances for the industries in recent times.
Batters most recent successes includes the formulation of Downing Street's Food Summit, which was held in May. The NFU said that the event was a culmination of over a year's worth of work and campaigning by the trade body, who asked the Prime Minister to convene the whole supply chain together to discuss the vital measures needed to build resilience and transparency from farm to fork and strengthen productivity.
Along with all the category winners, the finalists for each category were also announced. In addition there will be a list of highly commended products that will be published in a special awards edition of Food Management Today magazine which goes online shortly and will also be sent out in its usual printed format.
And the 2023 winners are…
Best Trade Organisation – British Frozen Food Federation
Best Ingredients Supplier – Kerry Taste & Nutrition
Best Machinery / Equipment Supplier – Marel
Best Training Initiative – ABP Talent Academy / Graduate Scheme
Best Free From Product – Glorious! Sweet Potato Coconut Daal Soup – Billington Foods
Best New Product Development – Marks and Spencer Mini Steak Sandwiches – Scotbeef
Best Frozen Product – Iceland Luxury The Perfect Lamb Leg Joint – Dunbia
Best Bakery Product – Steak and Stilton 6" Pie – Owen Taylor & Sons Ltd
Best Ready to Eat Product – Tesco The Ultimate Scotch Eggs – Pilgrim's UK
Best Seafood Product – Ocado 2 Organic Salmon Fillets Skin On – Hilton Seafood UK
Best Red Meat Product – Waitrose No. 1 Dry Aged British Beef T-Bone Steak – Dovecote Park
Best Poultry Product – Duck Three Bird Roast – Adlington Ltd
Best Dairy Product – Chef's Larder Tuxford & Tebbutt Blue Stilton – Booker
Food Retailer of the Year – Aldi
Food Manufacturer of the Year – Linden Foods
Food Industry Champion Award – Minette Batters – president, NFU
With thanks to the official 2023 Awards partners: